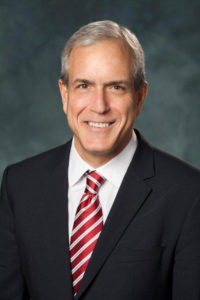 Bill has extensive global experience; over a nearly twenty-year tenure as the CHRO of three listed companies he spent nearly one-third of his career living outside the United States. He has lectured at numerous universities, including Auburn, Harvard Business School, North Carolina and Copenhagen Business School.
Allen served as a Director of the HR Policy Association (HRPA) as well as chairman of multiple committees of the Board. He was Vice Chair of the Board of the Health Transformation Alliance and a Governor of the American Health Policy Institute, and co-chaired the working group of the American Heart Association's CEO Roundtable. He also is a member of the Personnel Roundtable and an elected Fellow of the National Academy of Human Resources.
Bill and his wife, Beth, have two adult children and reside in Newry, Maine, where they enjoy family and friends as well as the great outdoors.
He holds a master's degree from the University of North Texas and a bachelor's degree in business from Auburn University, where he sits on the Dean's Advisory Council.
This experience and background will help Bill listen to your needs and aspirations, then offer clear and effective solutions to help you get there.